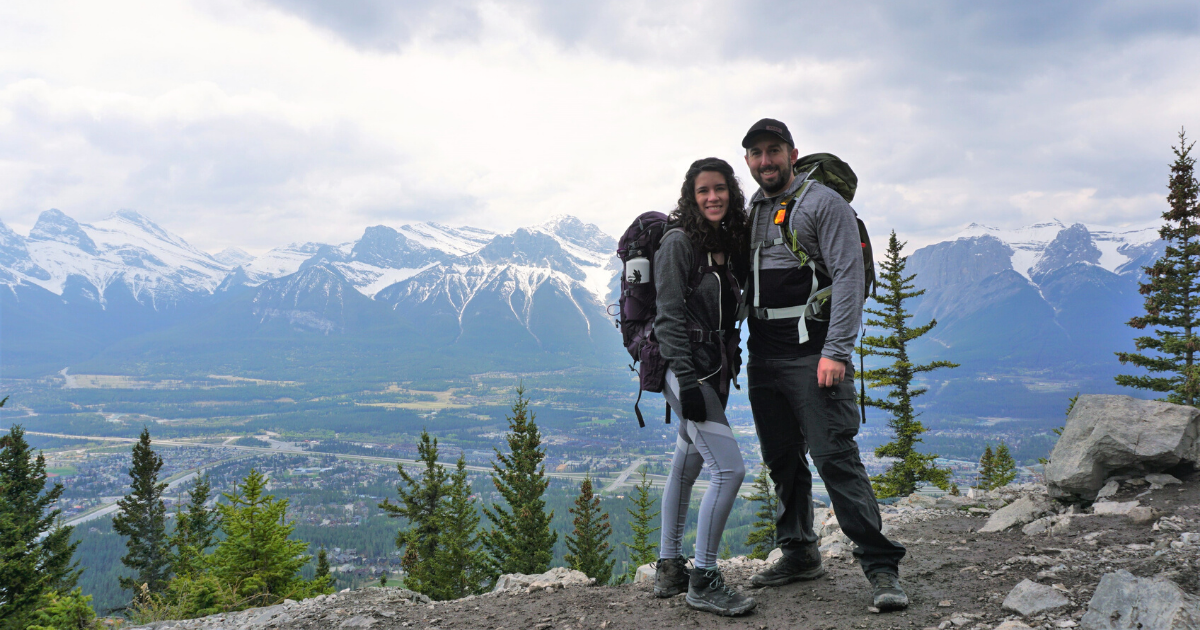 Welcome to Two Wolves Wellness
We're so glad you're here and hope that you've come here to find ways to live a happier and healthier life. Through our own personal journeys of health and wellness we've found that there is always a battle between wanting what is best for yourself and feeling unmotivated to do just that.  Luckily we've come to realize that reaching those personal goals isn't as difficult as it may seem from the start.  Often the first step is the one holding you back.  It's all about creating the habits that lead you to your end goal while being gentle with yourself in the process.
As two people with very different backgrounds – Nick coming from a scientific, biomedical engineering background, and Rosalyn coming from a sociology, marketing, and reiki background we hope that our stories and experiences are relatable and informative for anyone who may find themselves here. We always strive to be open minded but completely authentic in how we share our ideas and opinions and look to our community to continue to share with us the perspectives we all relate to and those that are new to us.
Our name came from the inspiration we have always found in the indigenous story below. We have always felt encouragement and hope in the story of respecting all aspects of what it is to be human, to hold both light and darkness. The energy we experience outwardly is the energy that we hold inwardly. It's what you feed yourself while acknowledging that as humans we are not perfect and that all experiences both inwardly and outwardly are lessons to learn how to be the best version of yourself you can be.
We hope that you find Two Wolves as a hub of information for all things health, wellness, and lifestyle related. Our passion is fueled by sharing the information and stories of our own personal paths that have led us to happier and more fulfilled lives in the hopes that maybe by sharing, you'll find ways to reach that same goal. In between, we hope Two Wolves becomes a community of health and wellness conscious adventure seekers coming together to lift each other up as we all journey through life. 
Thank you for being a part of that journey!
Rosalyn & Nick
Two Wolves Wellness on Facebook
There was once an Old Cherokee teaching his grandson a lesson about life.  He tells his grandson that there is a battle that goes on within all people.  He said, "My son, the battle is between two wolves.  One is Evil.  It is anger, envy, sorrow, regret, greed, arrogance, self-pity, guilt, resentment, lies, false pride, and ego.  The other is Good.  It is joy, peace, love, hope, serenity, humility, kindness, empathy, generosity, truth, compassion, and faith."  The grandson thought for a moment and then asked, "Which wolf wins?"
The old Cherokee simply replied, "The one that you feed."