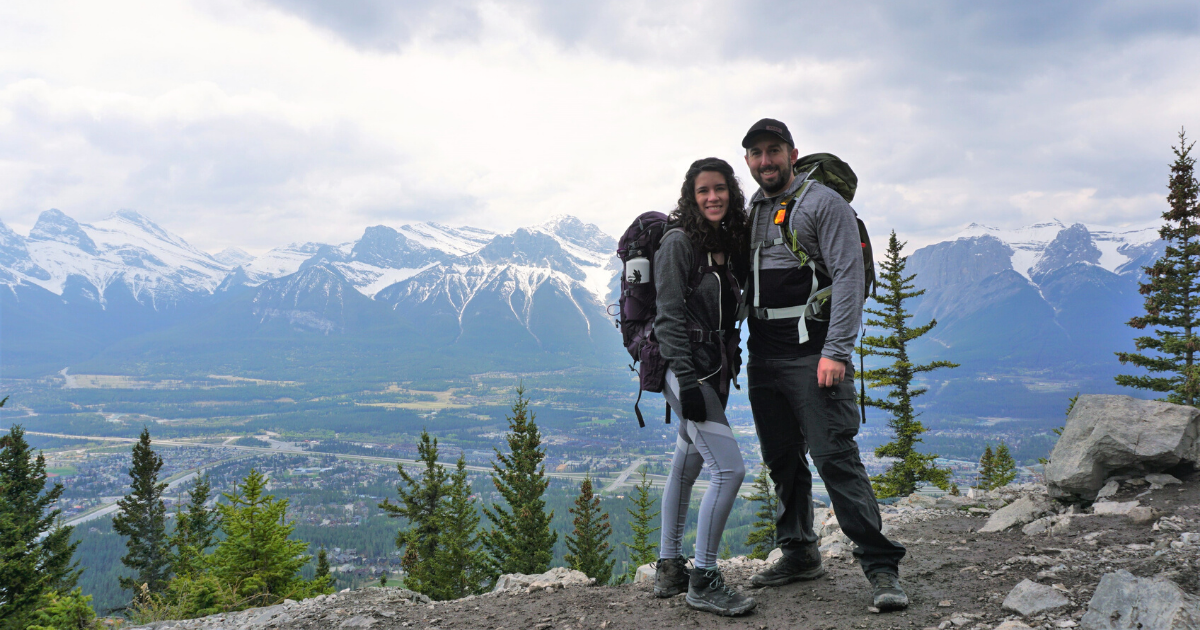 Welcome to Two Wolves Wellness
We're so glad you're here and hope that you've come here to find inspiration and a community of fellow health and wellness conscious adventure seekers. Through our own personal journeys of health and wellness we've found that there is always a battle between wanting what is best for yourself and feeling unmotivated to do just that. We've come to realize that reaching those personal goals isn't as difficult as it may seem from the start.  Often the first step is the one holding you back.  It's all about creating the habits that lead you to your end goal while being gentle with yourself in the process.
As two people with very different backgrounds – Nick coming from a scientific, biomedical engineering background, and Rosalyn coming from a sociology, marketing, and reiki background, we hope that our stories and experiences are relatable and informative for anyone who may find themselves here. We always strive to be open minded but completely authentic in how we share our ideas and opinions and look to our community to continue to share with us the perspectives we all relate to and those that are new to us.
Our name is a reminder to us of our goals on our journey to living healthy and whole lives. It represents all aspects of being human and what can lead us to balance both internally and externally, physically, mentally, and spiritually. The energy we often experience is a result of where our attention lies. It's what you feed yourself while acknowledging that as humans we aren't perfect and all experiences both, inwardly and outwardly, are lessons to learn how to be the best version of yourself.
Twos within spirituality often represent a choice, a choosing of one path or option over another; but they can also represent a coming together of two to be greater and to create something better. The two of our name represents the choice of what life we want to live. And also the choice to bring together our body and mind into balance and harmony so that we can feel fulfilled, at peace, and healthy.
Wolves often symbolize a wildness and freedom. They live through their instincts, intelligence, and inner wisdom to guide them. For us, wolves teach us to look within to find our truth, to not hold ourselves back or restrict ourselves based on what the world may tell us. They teach us to embrace and journey with the elements to find balance within our minds, bodies, and spirits to reach overall wellness and freedom.
For us, our name is encouragement to continue on our paths even though they may not always seem clear. If we take the small steps and manifest positive energy, we'll be led to where we're meant to be.
We hope that you find Two Wolves as a hub of information for all things health, wellness, and lifestyle related. Our passion is fueled by sharing the information and stories of our own personal paths that have led us to happier and more fulfilled lives in the hopes that maybe by sharing, you'll find ways to reach that same goal. In between, we hope Two Wolves becomes a community of health and wellness conscious adventure seekers coming together to lift each other up as we all journey through life. 
Thank you for being a part of that journey!
Rosalyn & Nick
Two Wolves Wellness on Facebook