The Pack Pantry: Keto Cauliflower Mac 'n Cheese
When switching to a ketogenic diet you'll soon realize you eat a lot of protein and one of our biggest challenges as we started this adventure was making meals just as enjoyable as before. Luckily, keto allows you to eat a lot of rich and yummy food and surprisingly, there are so many keto friendly alternatives to normal meals you probably enjoyed before.
For this week's Pack Pantry recipe, we're digging in to a super creamy mac 'n cheese alternative. We usually avoided mac 'n cheese before keto because of the carbs from pasta but this delicious cauliflower alternative allows us to have one of our childhood favorites. Luckily we stumbled upon this recipe while searching through Pinterest. Thanks to Domestically Creative, we have this delicious dish that makes the perfect side to any lunch or dinner entree.
Ingredients
One head of cauliflower cut into florets
½ tsp salt
1 cup heavy cream
2 oz cream cheese
2 tsp dijon mustard
2 cups shredded cheddar cheese – divided into 1/2 cup and 1 1/2 cups
1 tsp garlic powder
Salt and pepper to taste
Directions
Preheat your oven to 275 degrees F
Grease a 9×9 baking dish
Bring water to a boil in a large pot
Add cauliflower and salt and cook until cauliflower can just be poked through with a fork
Drain the cauliflower and put back in your pot, setting it aside until later
In a sauce pan bring cream to a simmer, constantly stirring
Whisk in cream cheese and mustard and stir until the mixture is evenly incorporated
Remove from heat and whisk in 1 cup of shredded cheese and seasonings
Pour the mixture into your pot with the cauliflower and mix evenly
Pour your cauliflower into your 9×9 dish and sprinkle with the remaining cheese
Bake until cheese is bubbly and slightly browned – roughly 15 minutes
Allow to cool – that cheese will be hot!
Dig in!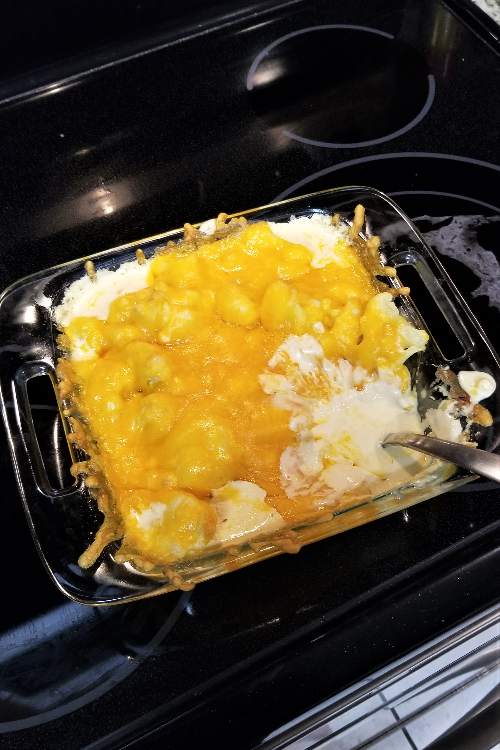 We hope you enjoy one of our pack pantry favorites!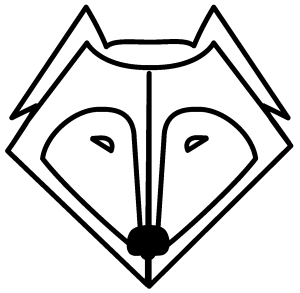 Rosalyn & Nick
---